Recessed Lighting Installation/Replacement - Tulsa
Electrician

Services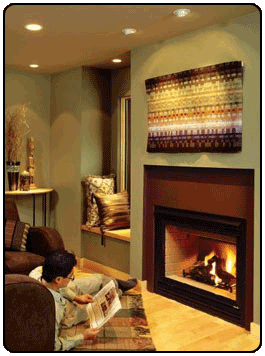 Whether you're building a new home or renovating an old home, recessed lighting can be a critical element in both the function style of your home. A Scotty Electric electrician can help you design a lighting scheme for your home and perform the recessed lighting installation you've always dreamed of.
Our Recessed Lighting Services Include:
New Recessed Locations
Replace Existing With New
Re-lamp Fixtures
Retrofit Existing Fixtures
LED Fixtures
Compact Fluorescent Fixtures
Low Voltage Halogen Fixtures
Dimmers
Pendant Lights
Kitchen Renovations
Bathroom Renovations
Recessed lights are usually used by architects and interior designers in rooms where the residents aim for a relaxed and soothing lighting effect. Recessed lighting is considered preferable to the use of multiple standing and side table lamps based on the mood they can induce in the occupant of the room. You will discover why interior designers are using recessed lighting when you enter a room that has recessed lights in them – to see is to believe, as they say.
The experts may recommend that you have recessed lights installed in your bathrooms, hallways and/or kitchen, to get the best use out of this form of lighting. Recessed lights are installed in the form of canister lights that will fit the holes in the ceiling they were fitted for. More than likely, you will need an experienced electrician to guide the installation team in the installation of your recessed lighting, so that the finished work results with the recessed lights set flush with the ceiling structure without compromising safety.
Why

You May Want Recessed Lighting

Recessed lighting offers a flush, streamlined look for home lighting. Recessed lighting can amplify the amount of ambient light, accentuate artwork, wallpaper, or shelving and open up spaces so they look and feel bigger. Recessed lighting by Scotty Electric is a great way to increase your home's features and adds a great deal of value to your property.

Benefits

of Recessed Lighting

Our team will work with you to proportionately space your lighting fixtures, so that they provide an even amount of light for the space you want. We will carefully select the size of each recessed lighting fixture. Additionally, we can center your recessed lighting fixtures on objects you wish to illuminate – for example, a painting, a bookshelf or drapery panels. Our electricians can also place your recessed lighting fixtures above fireplaces, sculptures and tables to add a certain look or feel for your home.

We are locally owned and operated with over 25 years of experience. Plus, we are licensed, bonded, and fully insured. To find out how our electricians S can help you with your Recessed Lighting,  contact us at 918-363-8060. You can also reach us through our Contact Us form. Our electricians design and install recessed lighting solutions in Tulsa and the greater Tulsa Area!