LandScape Lighting - Tulsa Electrician Services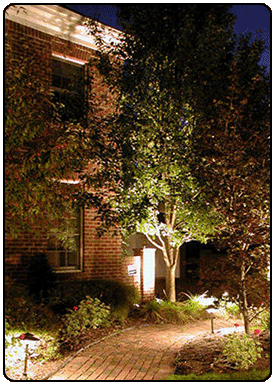 Our Services Include:
Solar Lighting

Low Voltage Lighting

Design Services

Retrofit Existing Landscape lighting

Swimming Pool and Spa Lighting

Bollards

Tree Lighting

LED Lighting

Holiday Lights

New exterior power outlets
Landscape lighting can add value and enjoyment to your property. Residential landscape projects can vary from an inexpensive do-it-yourself project using solar stand-alone fixtures to a professionally designed work of art. At Scotty Electric, we provide all types of landscape lighting for your home. Our professional electricians will work with you to come up with the most efficient lighting design that will beautify your home.
We are locally owned and operated with over 25 years of experience. Plus, we are licensed, bonded, and fully insured. To find out how a Scotty Electric electrician can help you with your LandScape Lighting,  contact us at 918-363-8060. You can also reach us through our Contact Us form. We design and install LandScape Lighting solutions in Tulsa and the greater Tulsa Area!