Electrical Troubleshooting & Repairs - Tulsa Electrician Services
At the first sign of any problem with the electrical wiring in your home or business, contact a Scotty Electric electrician. Neglecting the need for electrical repairs can damage the appliances that are hooked into the electrical system and possibly cause an electrical fire.

The professional electricians at Scotty Electric will immediately come to your home or business and inspect the situation to find the electrical problem. Once they have located it, they will quickly and professionally correct the problem to ensure that you have safe and reliable electric service.

Scotty Electric can take care of any electrical repairs from the main power distribution box to the outlets!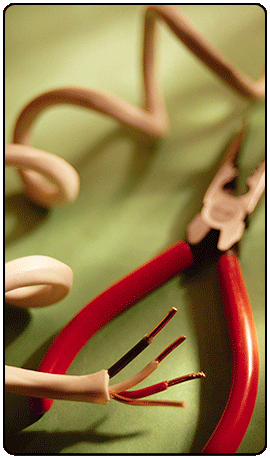 Our Services Include:
Wiring Repair
Outlet Service and Repair
Exterior Lighting Service and Repair
Ceiling Fan Service and Repair
Circuit Breaker and Fuse Box Service & Repair
Conduit Inspection & Repair
Light Switch Inspection & Repair
Electrical System Warranty
Buzzing Sounds
Grounding Checks
Thermal Image
Flickering Lights

We are locally owned and operated with over 25 years of experience. Plus, we are licensed, bonded, and fully insured. To find out how our electricians can help you with your electrical repairs,  contact us at 918-363-8060. You can also reach us through our Contact Us form. We do Electrical Repairs in Tulsa and the greater Tulsa Area!